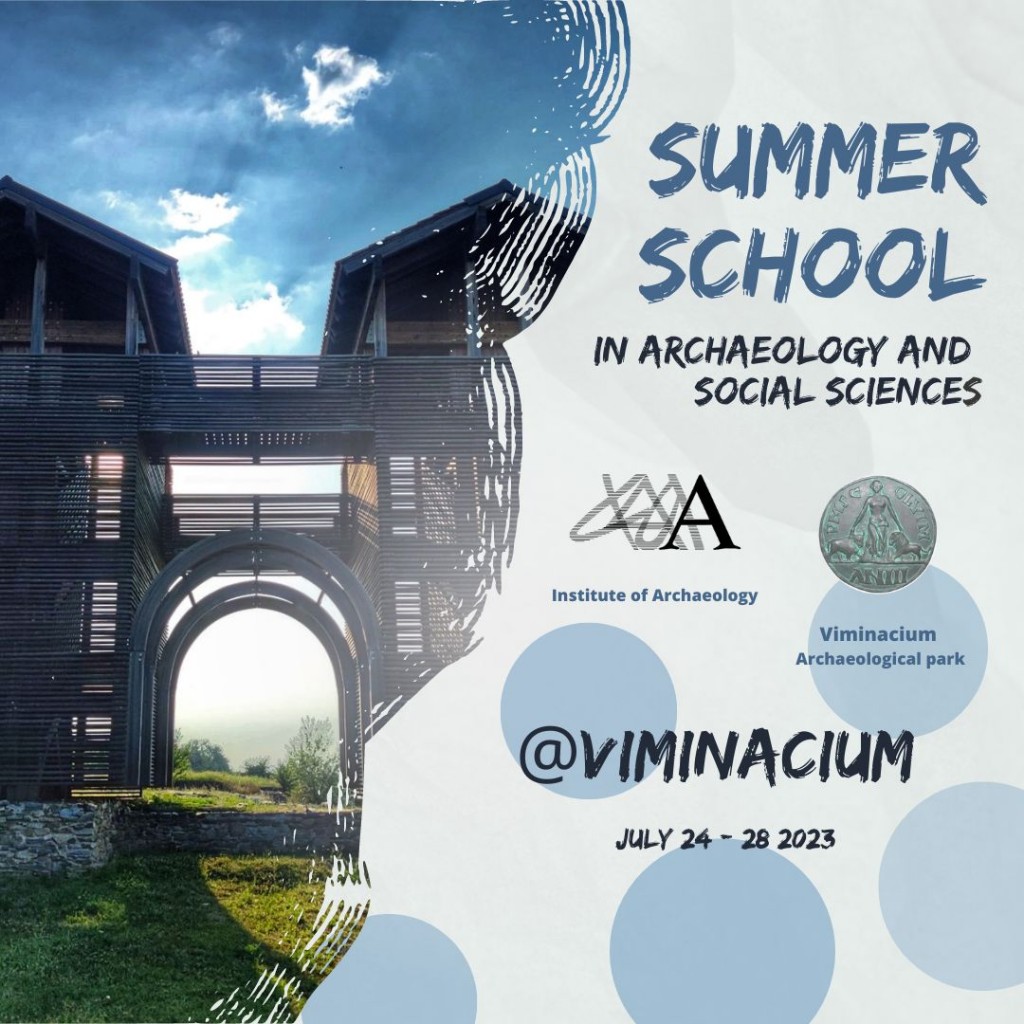 Institute of Archaeology is pleased to invite you to the first interdisciplinary "Summer School of Archeology and Social Sciences 2023 @ Viminacium" organized by Institute of Archaeology in Belgrade. The school is intended for all BA, MA and PhD students who study in the fields of archaeology, ethnology, anthropology, sociology, history, art history, as well as students of all other social sciences, visual arts, cultural management etc.
Summer school will be held at the Archaeological Park Viminacium from 24 July until 28 July 2023.
We are accepting applications until 8 June 2023.
Please find all additional information in attached PDF file Call for Participants