Tourist information
Opening Times
| | |
| --- | --- |
| Sommer | 9:00 am – 7:00 pm (9-19 h) [Mon, Tue, Wed, Thu, Fri, Sat, & Sun] |
| Winter | 9:00 am – 4:00 pm (9-16 h) [Mon, Tue, Wed, Thu, Fri, Sat, & Sun] |
Closed on January 1st
Recommended last admission time no later than 60 minutes before the advertised closing time. In case of bad weather and heavy rain, some parts of the site may be closed to visitors. For now, only access to the amphitheater and mammoth is restricted during poor weather conditions.
Viminacium Adventure is temporarily closed for reconstruction.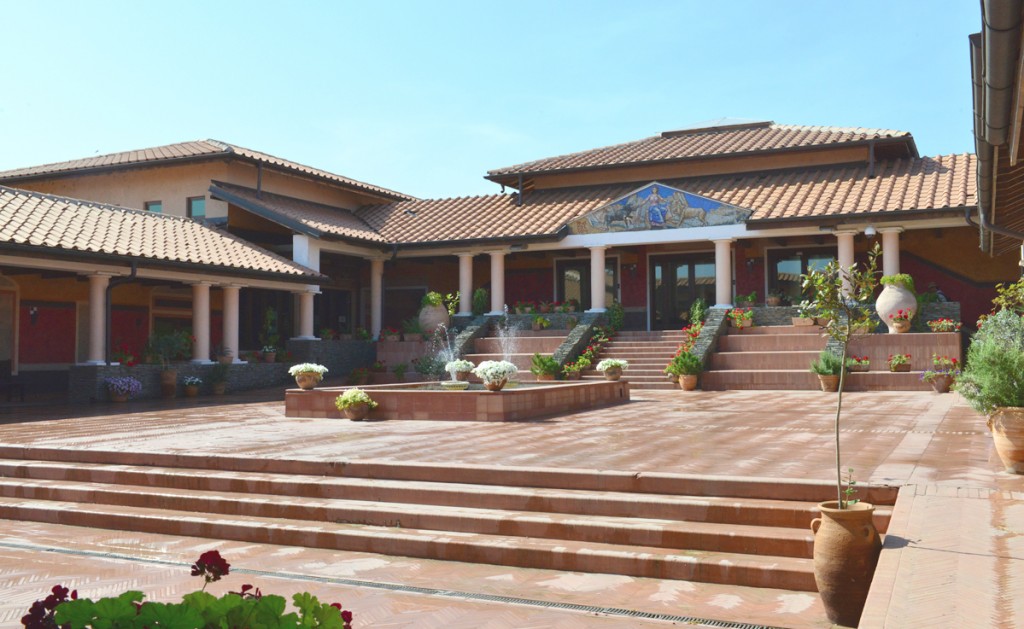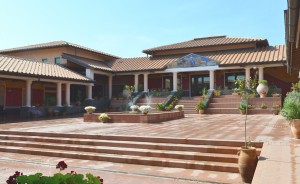 Average Length of Visit
2.5 hours
How do I get there?
Address
Arheološki park Viminacium
12208 Stari Kostolac bb
Serbia
Road Access
35 km from junction of E-75 highway (exit Požarevac)
Train Access
No train access at the moment
Bus Access
No direct line from Belgrade or Požarevac. Closest bus arives to to the station of Thermoelectric plant Kostolac B 1 km from site. Visitors are advised to use personal cars.
Boat Access
Viminacium has its own dock at Danube river bank 5 km from site. Please call designated numbers of tourist service to organize transport to site.
Contact
| | |
| --- | --- |
| Telephone (Tourist service) | +381 62 232209 |
| E-mail | vimkost@gmail.com |
Facilities Available
Hot and cold refreshments available in tavern throughout the year. Ice creams available from May – October. 
Roman food only if pre ordered (minimum 3 days prior to visit).
Men's and women's toilets are available at the imperial mausoleum site. There are separate male and female toilets for the disabled. These toilets can be accessed by wheelchair. In other parts of the site toilets do not exist.
Audio and printed guides are not currently available.
On the site there is a gift shop with replicas of Roman objects, publications, and other types of souvenirs. Publications are available in Serbian, English and German. Publications in Italian are in preparation.
Guided tours are included in the ticket price.
Tours depart every hour on the full hour.
Parking
Parking is available at all areas of the site. Parking is free.
Parking is suitable for persons with disabilities.
Bus parking is available in all parts of the site.
Bus parking is free.
Group Booking
Advance booking necessary for tourist groups. Advanced booking essential for education groups.
For group booking, please call: +381 62 669013, +381 62 232209
Booking Form: Click here to download a group booking form
Please send form to: vimkost@gmail.com
Further Information
Guided tours are in Serbian and English language. For other languages please contact our tourist service 10 days in advance.
Claustrophobic persons are not advised to visit all parts of our guided tours.
Some parts of the site are surrounded by private fields. Visitors are advised not to enter those fields.